Hi, M.A.N men!
Well, joyous news, my little chickadees… M.A.N Resort has finally re-opened its doors to an adoring public!
The Covid restrictions are almost totally gone here and the tourists are flooding back – well as far as Jetstar will let them.
Poor old Aussie travelers have been hit by quite a few flight cancellations recently as have the Europeans but things are finally sorting themselves out.
To our Europeans friends we say this:
"Come to Bali and cool off!"
The weather is lovely here, cool nights (24C, warm days, 28C, no rain).
Bali Ngurah Rai International Airport has added more International destinations, Korean Air were the latest and there are gazillions of domestic flights so Bali is starting to really rock again.
Hotels are still quite cheap and food here is a bargain, it's a terrific time to visit.
Spa bookings are really buzzing here at M.A.N and we have all new and tasty masseurs to cater to your needs, even those needs that dare not speak their name – probably.
We are still offering our smaller menu until we officially re-launch properly on the 12th August. The day club is operating from 12 – 8pm Wednesday through Sunday – closed Monday/Tuesday. The Spa will operate for walk-ins for the same hours, but we can provide treatments on Monday/Tuesday by appointment. The hotel part of the complex is coming together well with many owners' apartments completed but unfortunately, we have had to push our public opening date of 12th August into September. We will let you know as soon as we can accommodate you, but meanwhile, both Aq-Va and Bali Chaya are close by and offering good rates. We have also decided to hold 2 parties. One for our official re-opening on the 12th August and another on the 28th July which will be the start of our weekly 'Ladies Nights' for all our femme friends and the real McCoy.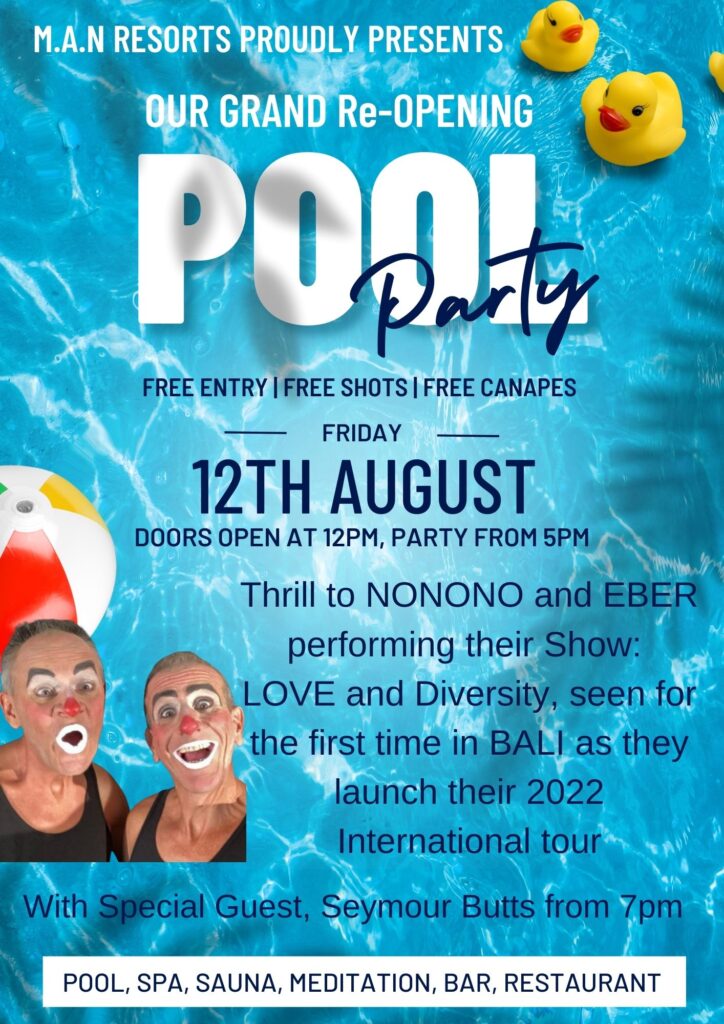 Please also take a look at our social media accounts on Facebook and Instagram as we are launching a new look for them and follow us if you haven't already for all our special offers and events.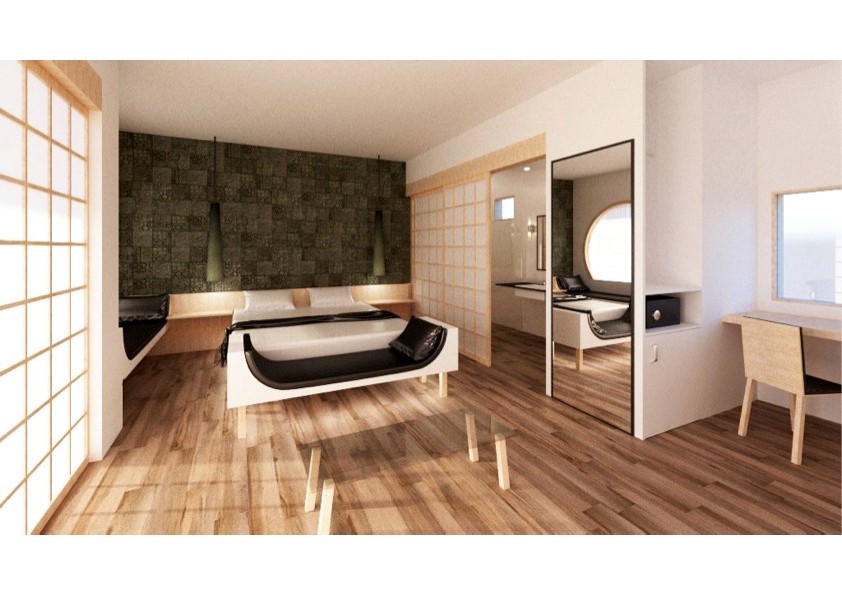 Talking of our Hotel, we now only have one unit left for investment. If you have any questions about investing in our deluxe boutique hotel attached to the men only day club, please see www.manresort/investment or give us a call. The apartments all have rental potential and low service fees.
So, again with the warmest greetings from the full M.A.N team, we say to you, Hejdå för nu mina kära vänner as our fabulous and blond Nordic gods would say – oh, how we miss you. We'll connect with you all again in the next newsletter, in the meantime…
Stay safe and we hope to see you all very soon!
www.manresort.com IG @manresorts